Your Choice Matters
---
For three generations, helping small businesses succeed has been at the core of what we do, and more importantly, "why" we do it. We invite you to experience the convenience of full-service payroll designed for small to midsize businesses. When it comes to your payroll, we take great satisfaction in providing you the same quality of solutions that larger organizations receive, but with the attention and care that smaller organizations require.
---
Your choice in a strategic payroll partner makes all the difference. Whether it's personal service that is readily accessible from specialists that know your business or the ability to benefit from leading payroll and workforce systems at the right price, we specialize in payroll solutions for small to midsize employers, including:
"Employer on the GO" - Anywhere access, from any device
Check signing, pay cards, or direct deposit
Payroll reporting
Benefit accruals
Garnishment management
Federal, state, local tax management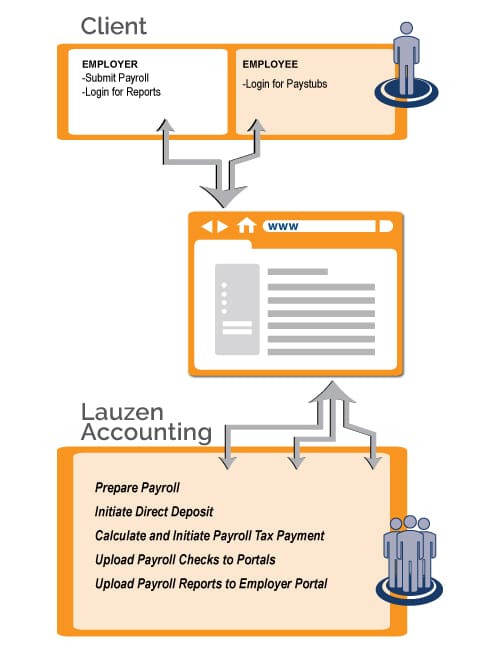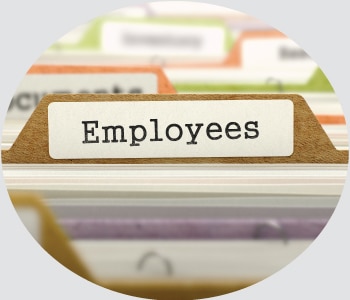 Solutions Beyond Payroll
Although payroll is an essential function within your business and in managing your workforce, beyond payroll, there are a number of key solutions that play a vital role in successful workforce management. Such services increase workforce productivity, minimize compliance risk and improve employee engagement... all while reducing the labor and administrative costs for your workforce.
Ask us about our additional payroll-related solutions, including:
Time and attendance
HR compliance support
Benefits Management
Applicant Tracking
Paperless Onboarding
Employment Screening
The Value of Full-Service Payroll:
Offers the comfort of having your trusted, experienced adviser take care of your payroll needs.
Provides personal, one-on-one service–you will always be able to talk to a dedicated payroll professional.
Supports flexible processing–you select the schedule that works for you (weekly, bi-weekly, bi-monthly, or monthly).
Offers the conveniences of an online, paperless process–you can submit your payroll data and receive documents online.
Ensures compliance–rest assured that you are in full compliance with all regulatory requirements.
Support tax filing–we handle your tax filing automatically.
Ensures security of data–processing documents within our online platform is more secure than sending documents via email.
Supports employee access–employees can access their payroll data through a secure web portal.
Fast, Efficient &
Trouble Free Payroll
If you're like most small business owners, you're looking for payroll services that are fast, efficient, trouble free and cost effective. Payroll Services are a natural extension of our monthly financial reporting and tax services. We can help you focus on what you do best running your business, by helping you with this critical (but time-consuming) task.
Next-day delivery
Direct Deposit
Quarterly tax filing
Year-end processing
Time and attendance
Your logo on checks
Electronic check signature
Workers' Compensation
401(k) and retirement reporting
Unemployment claims reporting
New hire reporting
Vacation / PTO accrual reporting